Quick Contact

Location

Patient Review Sites

Call Dr. Sinha Roy at (773) 236-7051 to make an appointment or get a referral.
Chicago neurointerventional surgeon with extensive experience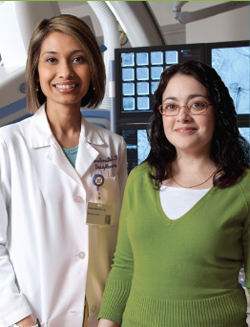 Dr. Sinha Roy is a neurointerventional surgeon and board certified radiologist who completed her residency and a three-year fellowship training in 2002. Since then, she has served as a neurointerventional surgeon at the University of Illinois at Chicago, Presence Resurrection Medical Center and other Chicago area hospitals. She is currently practicing at Rockford Memorial Hospital in Rockford, IL.
Dr. Sinha Roy has performed over 5,000 neurodiagnostic and neurointerventional procedures. Her focus is on providing the very best in clinical care for patients with ischemic and hemorrhagic stroke, head and neck aneurysms and other vascular malformations of the brain and spine. She believes in spending time with patients and their families, carefully explaining the risks and benefits of different medical options, and in treating her patients with compassion.
Dr. Sinha Roy obtained her undergraduate degree from Duke University. She earned her medical degree at the University of North Carolina at Chapel Hill. Subsequently, she completed her residency training in Radiology and a one-year fellowship in Interventional Neuroradiology at the University of Cincinnati Hospitals. Then, she finished a two-year fellowship in Neuroendovascular Surgery at the University of Virginia at Charlottesville.
Family Screenings
If your family has a history of aneurysms, stroke and other neurovascular diseases, contact me and we can discuss whether you should be screened. Screening can bring peace of mind, and it could save your life.
Follow-up Angiograms
Recently moved to northern Illinois or has your neurointerventional surgeon relocated? Don't let the changes that life brings keep you from continuing to monitor your health. Talk to Dr. Sinha Roy about scheduling a follow-up exam.
A Second Opinion
Whether to undergo surgery or not can be a very difficult decision to make. Having another surgeon take a fresh look can help you be confident that your decision is the right one.
Diagnostic Angiography
Studies show that within a high-volume neurointerventional practice, diagnostic angiography is safe, and it is the gold standard for evaluating vascular disease in the brain. In most cases, diagnostic procedures are done in a few hours on an outpatient basis.